Date :13-Apr-2016
Kidneys are the vital organs in a human body that helps to filter waste products from blood, control blood pressure, produce red blood cells and balance the electrolytes in the body.
Think about a situation where your kidneys are not working properly or kidneys get damaged..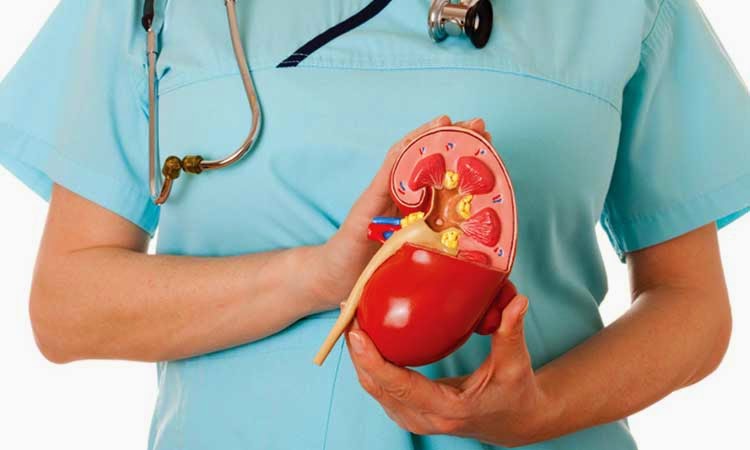 Damage of a kidney will affect the entire function of a human body. A person having kidney disease, the filtering process of kidney get damaged and wastes in the blood were accumulated in the body itself which will cause severe health problems.
Causes of Kidney Failure :
Kidney diseases can be caused by many reasons. Some of them are
Kidney injury from poisons or certain medications
Sudden dehydration
Lack of blood flow to the kidney
Urinary tract obstruction
High blood pressure
Symptoms :-
Kidney failure occurred due to the buildup of waste products in the blood that may result
Weakness
Difficulty in breathing
Swelling in feet, ankles, hands or face
Changes in urination
Nausea and Vomiting
Number of treatment procedures are available if we identify the kidney diseases in the initial stage. Dialysis, Kidney transplant are some of the options. Minimally invasive Laparoscopic surgery technique is one among the treatment procedure used for certain kidney conditions including kidney Cancer. Laparoscopic surgery requires less incisions and recovery time compared with other surgery procedures.
Uro – Andrology Clinic provide advanced Laparoscopic Surgery for all type of kidney diseases. Dr N Anandan senior Urologist and Andrologist in Chennai offer advanced and sophisticated treatments for all uro andrology related disorders in a cost effective manner. We always try to provide a friendly atmosphere to our patients.
Mail Us : drnanandan@gmail.com